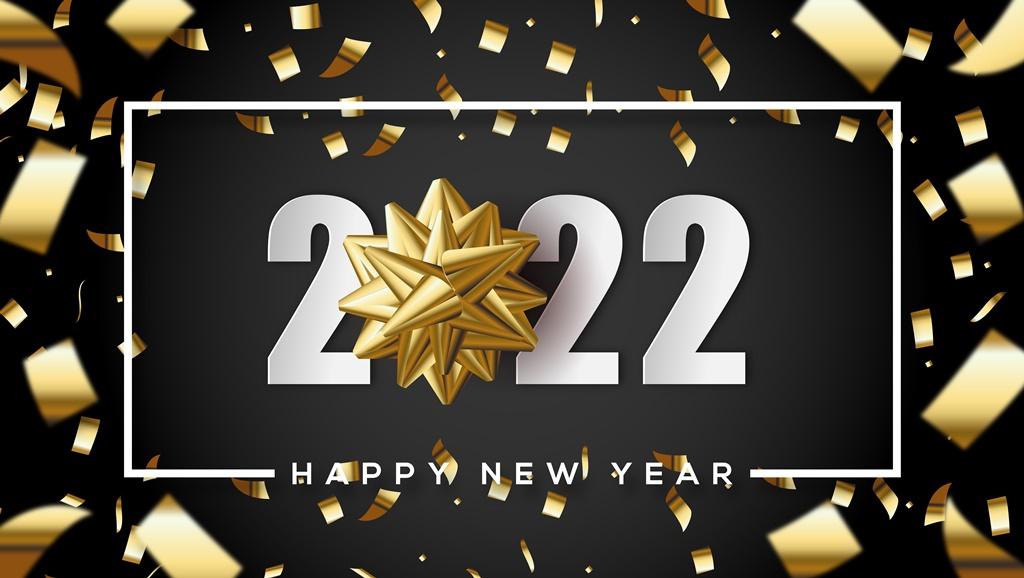 You could be browsing the greatest New Year's Eve décor ideas, if you're hosting this year's party! When it comes to ushering in the new year at home, it's all about adorning your area with gleaming decorations and metallics. You can use gold, silver or a combination of the two. Here are some of our favorite ways to ring in the new year in style! Check out these décor ideas that you may use in your own house.
Home décor ideas for New Year's Eve
To ring in the new year, we've compiled a list of our favorite home décor ideas. We hope they inspire you to create the house of your dreams, whether you're entertaining guests or just hanging out with the family.
1. Use a Christmas tree to decorate for New Year's Eve. Working around your present home design is one of the simplest things to do. Don't take down your Christmas tree, if it's still up! Replacing the red ornaments with metallic ones is a better option. You may dress up the tree with gold and silver decorations, garland or a festive banner across the front. Of course, keep the string lights on!
2. Create a "champagne bubbles" decoration with pink balloons. The balloons can be used to create an overflowing champagne bubble decoration above the doorway.
3. Enhance your New Year's Eve gold table décor with a countdown clock. If you're hosting a New Year's Eve dinner, putting together a festive gold table scape is essential! Use gorgeous New Year's dinnerware and decorations, including gold cutlery and gold rimmed dishes; the effect is simply adorable.
4. Decorate with giant 2022 balloons. Big balloons with the year's numbers are typical New Year's décor! A festive dining room table with gold party goodies will look great with giant 2022 balloons.
5. Serve up stylish New Year's Eve décor, with gold serving trays. In a gorgeous home, a shiny gold serving tray for holding exquisite white flowers will enhance the overall festive vibe. Complement this home décor idea with silver and gold streamers adorning the wall, for the perfect backdrop.
We hope you enjoy your New Year's Eve celebrations!
Let us know
if you have any new ideas on decorating for New Year's Eve. HAPPY NEW YEAR!