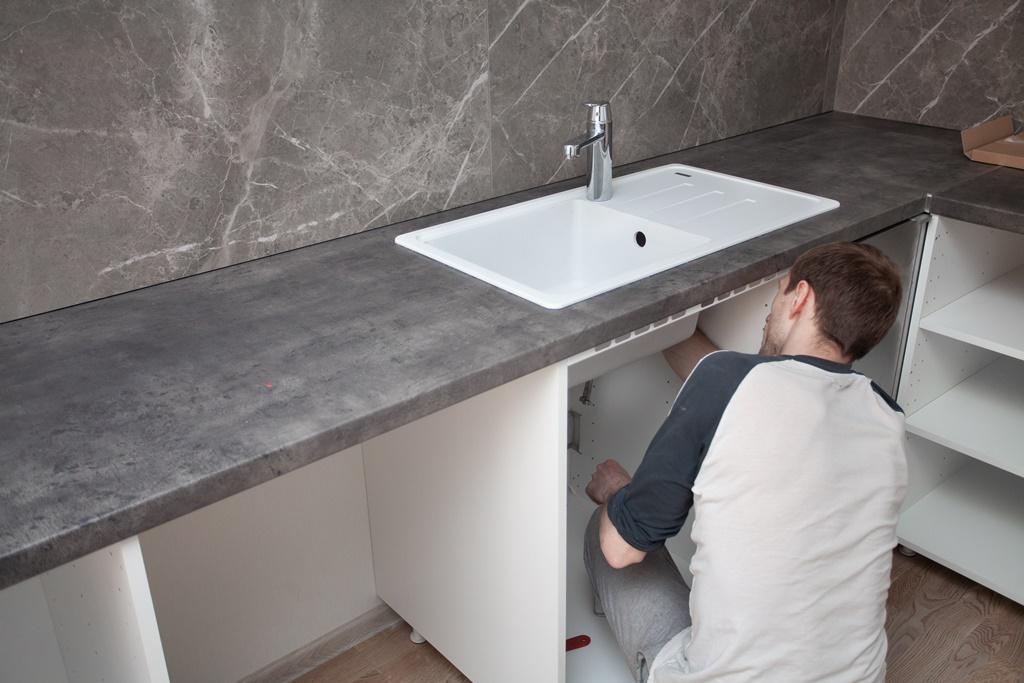 The kitchen is an important part of your home. Having a lackluster kitchen is undesirable, and many homeowners want their
kitchen to look its best
. Let's walk you through a few cost-effective kitchen upgrade tips that you might find useful.
Refurbish the cabinets by painting them
Painting
cabinets is one cost-effective kitchen upgrade. If you want to try a high contrast look for your cabinets, you can always consider painting half of the cabinets as a possible option. For metal and wood accents, you can always opt for a palette of black and white. Doing so will not only elevate the overall look, but enhance the visual appeal. Start by painting the island black, and then paint the remaining cabinets with another color of your choice. This will blend well, enhancing your kitchen's visual appeal.
Install scones to add character
Ambient light can substantially affect a kitchen's appeal. Swing-arm sconces will provide your kitchen with a great level of ambient light. Compared to track and recessed lighting,
sconces
provide a punch of personality. Ensure that the sconces are installed properly. If you feel that you need help, find a good electrician.
Add rustic elements to add spark
Adding farmhouse accents is a cost-effective way to give your kitchen character and warmth. Hanging copper pots from a ceiling rack or adding a sliding barn door will spice up a bland kitchen space. Your house will look unique, with this new fashion statement.
Add Shelves
In place of upper cabinets, rustic wooden shelves on metal brackets are convenient to install and serve as a functional display space. They make a kitchen look instantly "homey" and serve as an ideal place to store dishes. Displaying dishware in complementary shades will take things up a notch; a more cohesive look with amazing results can be attained in almost no time. If you lack inspiration, the internet and magazines are filled with ideas for cost-effective kitchen upgrades. All you need to do is access them.