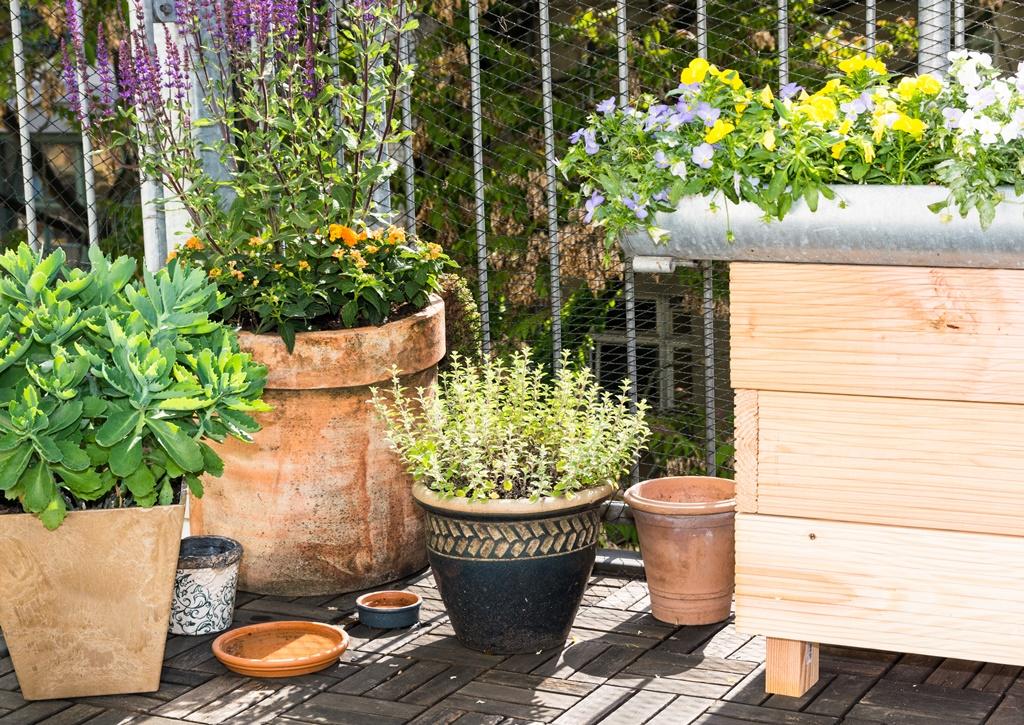 Container plants are very good at providing visual impact to your home; they give a "wow" factor to your curb appeal. Let's discuss some tips to use summer container 
plants
 effectively.
Choose large containers
Use bold and big containers, as they provide more of an impact and are easy to care for. The biggest benefits are that they don't dry out easily, and they don't get lost in landscaping.
Select containers with better visual quality
Ensure that only container plants with better visual quality are selected, if you really want them to work for your home décor. Terracotta, zinc or wrought iron containers look great, but plastic containers can look substandard; so choose containers that complement the visual appeal of your house. Terracotta containers go great with brick pavers, and metallic (wrought iron and copper) containers look nice with iron detailing.
Fill containers with plants
Filling each container with lots of plants will give you immediate results. Waiting for small plants to grow enough to fill out your containers will be tedious.
Maintain your plants
Ensure that you regularly water and feed plants, to keep your containers well maintained. This makes it look like the containers are always there (not just a quick fix), which impresses home buyers.