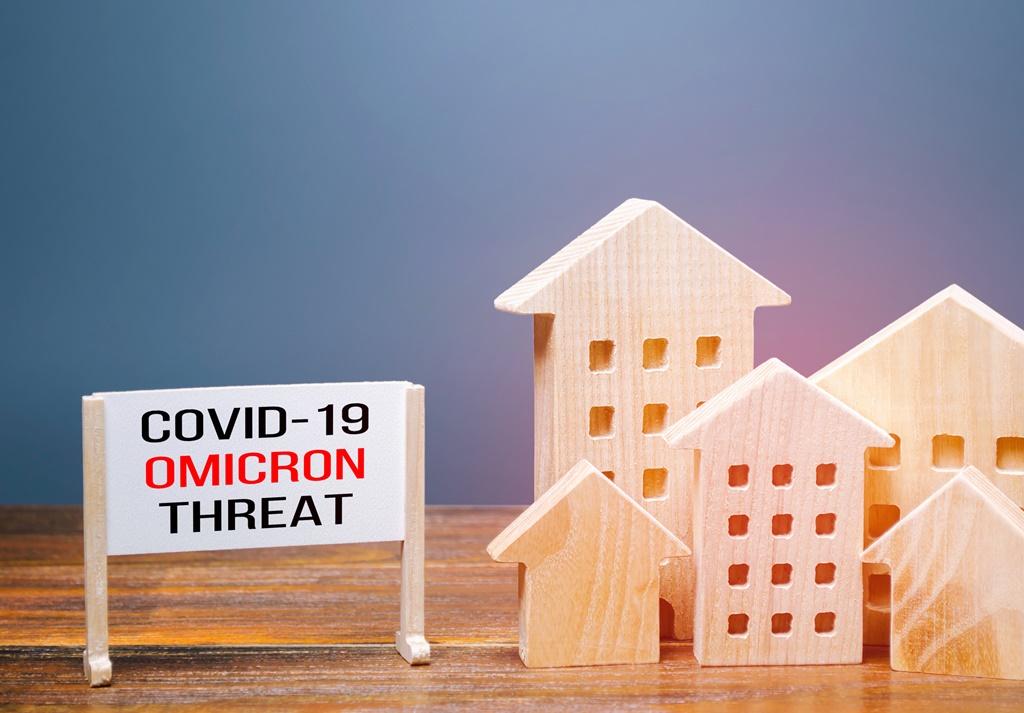 All signals pointed to another strong housing market in 2022 only a month ago, with one projection predicting that house sales in the U.S. will increase by 6.6%, to their top level in 16 years. The omicron variant has swiftly spread across the country since then, throwing a monkey wrench into U.S. economic growth and raising concerns about its influence on housing. Some of the concerns about omicron, according to a recent report from
Realtor.com
, include the possibility that vaccinations and antibodies acquired after infections could be inadequate against the strain. If such fears are true, real estate experts believe omicron will have an influence on everything from mortgage rates to housing supply, according to the study. Experts expect a small effect on housing caused by the omicron variant. When the delta variant emerged, there was a temporary decrease in listings. With omicron, it will be a bit like that. Some sellers may decide to hold off until the pandemic's latest wave has passed. So how may the omicron variant hamper the real estate market? The following are three possible outcomes:
Uncertainty may result in stagnation
Nobody loves uncertainty in the economy; and this is especially true in the real estate market, which relies on property buyers' believing that the moment is appropriate to make a major investment. The growth of the variant, combined with other issues such as inflation, can certainly cause increased worry about housing. There is still a lot to learn about the extent of the variant's impact in the coming months. Mortgage rates are expected to vary, but remain at or around historic lows, as long as the two key competing forces, COVID-19 and inflation, remain at the forefront of the business climate. It will be difficult for potential homeowners to forecast or schedule a purchase only on the basis of low mortgage rates, rendering it all the more important to consider all aspects of a transaction and evaluate whether in the long and short terms, it makes sense. If omicron proves to be deadly, it may cause some people to "hibernate": Potential property sellers may postpone their listings, and purchasers could decide to wait out the brunt of the storm.
The urban housing rebound may come to a halt
Many Americans abandoned major cities for more spacious dwellings in the suburbs, when COVID-19 initially hit and forced most of the country to
work from home
. This has had a significant detrimental influence on the real estate markets in cities. These markets have started to recover this year, thanks to a major vaccination launch and optimism that the worst of the pandemic has passed. However, the omicron variant has put a kink in their plans, potentially jeopardizing the urban market's recovery. People had begun to return to cities, which may once again halt for a while.
It's possible that inventory levels may remain historically low
If omicron continues to be a problem, it might worsen the already scarce supply of properties for sale. It may also have an impact on mortgage interest rates, resulting in higher rentals in certain areas and cheaper rents in others. It is currently too early to make any predictions about omicron's influence on the real estate sector. Many Americans are now vaccinated, which could mitigate its potential impact. Winters are also known for being sluggish on the home sale front. For the time being, we'll have to wait and watch.