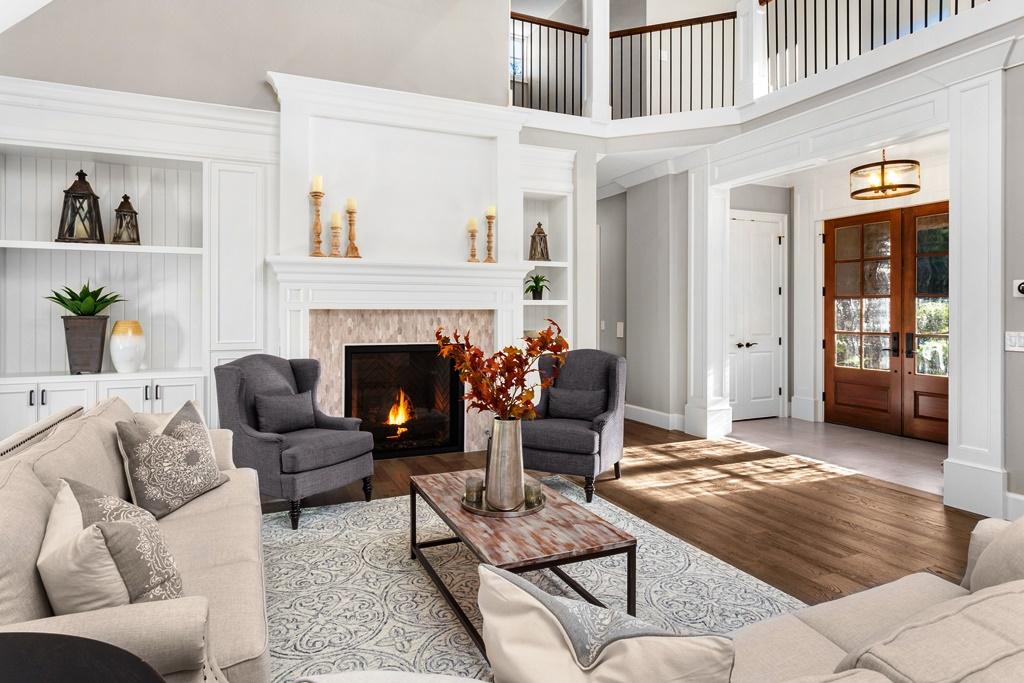 Natural light has many advantages. You may already know it is good for your state of mind; but did you know it can make your home appear more
spacious
, light and airy, by brightening up corners that would otherwise remain dark? Whether you are preparing to sell your home or you simply want to enhance your residential space, these tried and tested tips from experienced designers will help. Let's discuss ways to enhance your home's light and airy feel.
Light colored paints
For an effective and economical way to lighten up your home, use paint. Choose lighter colors, as they reflect light and naturally brighten up interior spaces. Painting your woodwork cream or white lightens up your home exponentially.
Using mirrors
Hanging a 
mirror
opposite a window is one of the most effective ways to take advantage of the natural light entering your home. This will make your space airier and lighter. (Just make sure not to overdo it. A few strategically placed mirrors will work wonders.)
Plantation shutters/light colored gauzy curtains
The airy look can also be achieved by using plantation shutters. Tip the louvered blinds to let sunlight enter the room. Using lighter colored fabrics for slipcovering your furniture will give an added advantage here.
Skylight
Skylights can flood a dark room with natural light. If you are willing to make a structural change, this can be a very effective enhancement.
Energy efficient lighting system
If you find yourself faced with a combination of dark corners and harsh shadows caused by sunlight, turn on indoor lights during the day. (Make sure that your indoor lighting system is energy efficient.) Following these tips will brighten both your indoor space and your state of mind.