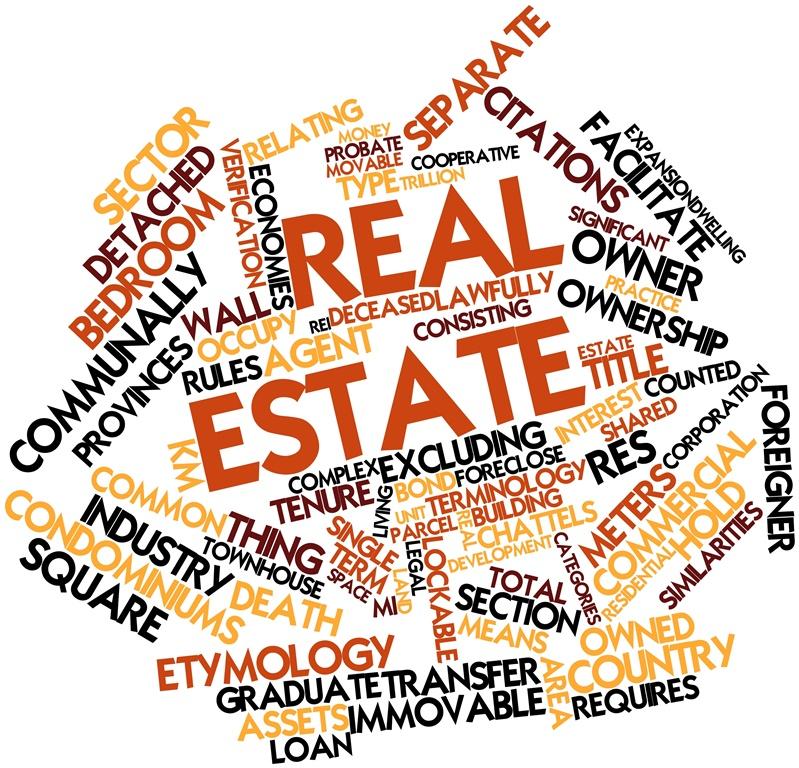 Whether you are a newbie at the game of real estate or have a fair bit of experience, knowing the terminology always helps. If this aspect of the business gives you stress, we are here to solve this problem for you. Below we list and explain some useful real estate terminology/jargon for you.
1. Amortization:
A reimbursement plan on a mortgage/home loan
2. Appraiser:
A certified appraiser who provides the "on paper" approximate value of a property.
3. APR:
"Annual Percentage Rate." Along with providing the most accurate cost of the mortgage loan, it also shows all closing costs.
4. ARM:
"Adjustable Rate Mortgage." Depending on the common rates in the general economy, the financing cost varies in this mortgage.
5. Assessment:
A region's supposition of the property's estimation. This impacts your property rate.
6. Balloon payment:
The act of settling an entire mortgage balance in a lump sum.
7. BPO:
"Broker Price Opinion." Fair market value of a property given in writing by a licensed or certified real estate broker. Please don't confuse this with appraisal; they are not the same.
8. Capital gain:
The profit earned by the buyer upon selling a property at a higher price. For two or more years after selling their property, the owners are exempted from paying the capital gain tax, if they are residing at their primary property.
9. Cash-out refinances:
A loan taken for a fixed term against a home's equity.
10. Closing costs:
The total of the subordinate costs associated with getting a home loan and purchasing a home. Insurance, loan origination fees, title search fees and many such costs fall under this category.
11. Contingency:
An offer "contingent upon" some condition, normally made at the time of a buyer's proposal to purchase a property. Examples include a good home inspection or financing.
12. Depreciation:
The maturing, rotting and wearing out of different parts of a home, irrespective of the estimation of the fundamental land value.
13. FHA:
The U.S. Federal Housing Administration. FHA guarantees advances on which first-time home buyers settle. These advances are called FHA advances.
14. Fixed-rate:
For a loan's duration, a fixed-rate mortgage remains at the same rate of interest, irrespective of the performance of the economy.
15. GC:
"General Contractor." This is the designation of a person who puts together a significant remodel and arranges all the claims to subcontractors.
16. Highest and best:
The best offer made to the seller at the time of bidding, within a specific cut-off time. It is also called the "best and final" offer among the numerous offers a seller receives. It helps sellers to choose.
17. Inspection:
A check or investigation performed by an ASHI (American Society of Home Inspectors) or similar organization's certified inspector on a home, before the house is purchased. The process generally takes 3-4 hours.
18. LTV:
"Loan to Value." The ratio of the sum of a loan comparative with the general estimation of a property.
19. RE:
"Real Estate" (e.g., "RE land"). This acronym is used by many experts in the industry.
20. Real estate agent:
A person whose profession is to sell and rent out properties and land for clients. A
REALTOR®
is a real estate agent who is a member of the
National Association of Real Estate
Boards or one of its constituent boards, abiding by its Code of Ethics. Hopefully we have provided helpful information about real estate terminology and jargon. You can refer to this article periodically to understand any real estate terminology, whenever in doubt or confusion.